The Canadian Baseball Hall of Fame and Museum Board of Directors consists of 12 people.
Adam Stephens – Chair – Lawyer, Miller Thomson LLP
Tammy Adkin – Secretary – Manager, Guelph Museums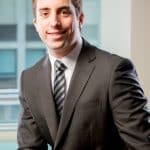 Jordan Schofield – Treasurer – worked at PwC for over three years in an audit and assurance role, managing client relationships as well as audit teams. Attended Wilfrid Laurier University for Bachelor of Business Administration. Graduated with Honours of Accounting  in 2013.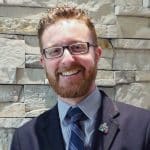 Jeremy Diamond – Currently the Executive Director of the Vimy Foundation, Jeremy is a public historian who has developed unique Canadian history initiatives and capital fundraising campaigns at numerous organizations museums, historic sites and archives for more than 20 years, including the recently unveiled Vimy Visitor Education Centre in France. Jeremy played competitive baseball in his youth and for the past three years has managed his son's little league baseball team in North York. His goal is to help develop exciting opportunities to ensure more Canadians learn about the our storied baseball heritage.
Julie Docker-Johnson – Owner, The Flower Shop and More
Harry Gundy – retired
Lynn Hainer (ex officio)
Jody Hamade – retired
Tony Little – Lawyer, Anthony Little, Q.C. Law office
Liam Scott – President LSI
Scott Smith – Is a Managing Director at BMO Capital Markets in the Equity Capital Markets group that is responsible for all equity underwritings. He has been in the financial industry for over 25 years.  Born in Montreal and graduated from Concordia University with a Bachelor of Commerce degree. Married 14 years and has a son and a daughter. He is a lifelong Montreal Expos fan that converted to a Blue Jays fan in 2004 and attends baseball spring training every year. He was fortunate enough to throw out the first pitch at the Jays game that Jose Bautista hit his 50th home run in 2010.
Bob Stephens – retired
Al Strathdee (ex officio)
Mike Wilner – Broadcaster, Rogers
Office Staff: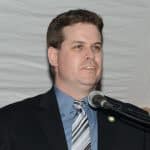 Scott Crawford – born and was raised in Georgetown, Ontario and has been the Director of Operations at the Canadian Baseball Hall of Fame and Museum since January 2000. Prior to that he completed his Sports Administration degree at Durham College in Oshawa and obtained his BA in Anthropology/Archeaology at Lakehead Univeristy in Thunder Bay. Completed the Ontario Museum Association Museum Certificate in 2015.
scott@baseballhalloffame.ca
Jocelyne Gall – has been the Administration and Finance Coordinator at the Canadian Baseball Hall of Fame and Museum since February 2012.
jocelyne@baseballhalloffame.ca
Laurie Bannon – started at the Hall of Fame May 2018 as the office assistant.
canadian@baseballhalloffame.ca
Site Staff:
Doug Goudy, Site Supervisor
General Inquiries or call 519-284-1838