Employment opportunties
We will be looking to hire 1 full-time summer student to work on the site with the 4 ballfields and greenspace (mid-April-end August).
Depending on the construction schedule we will be looking to hire museum summer staff
Volunteer opportunities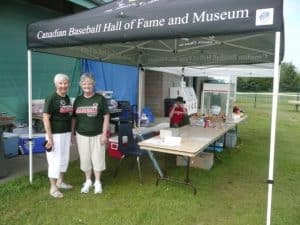 Several volunteer positions are always available at the Hall of Fame. We are looking for tour guides, BBQ'ers, office support and site support.
If you are interested please call 519-284-1838 or email baseball@baseballhalloffame.ca