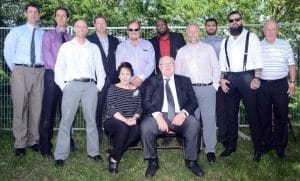 1. If a player, must be retired for three years
2. If not Canadian, then must have done something significant in baseball in Canada
3. Must receive 75% of the vote to be inducted
4. Will stay on the ballot for up to nine (9) years as long as doesn't go two years in a row receiving zero votes. If that happens, then must be off the ballot for one year before they can be re-nominated
Deadline for nomination is December 1st of each year and you must mail 25 copies of the nomination that is three hole punched.
CBHFM, PO Box 1838, 140 Queen St. E., St. Marys, ON N4X 1C2
Selection Committee consists of 24 individuals spread across Canada including media, past inductees, historians and executives.
For a nomination form please click HERE.