Home » News
BLUE JAYS HONDA INSTRUCTIONAL CLINIC RETURNING TO ST. MARYS ON INDUCTION DAY
Submitted by Scott on Saturday, 9 June 2012
Register now for Saturday, June 23 – 2:00pm start on Hall of Fame's Rotary Field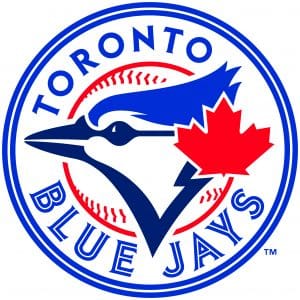 St. Marys – Register now for the Blue Jays Honda Instructional Clinic slated for 2:00pm, Saturday, June 23 on the Canadian Baseball Hall of Fame's Rotary Field at bluejays.com/clinics
If you are unable to register on-line, simply call the Hall of Fame's administrative office at 519-284-1838, or stop by (140 Queen St. E., St. Marys), and they will register you on their computer.
The clinic will be capped at a maximum one hundred participants, so interested families are encouraged to register HERE NOW!
The clinic is for boys and girls aged 8 to 14 of all skill levels. Come one, come all. The registrants will be divided by age and skill level, and treated to four hours of excellent instruction. The cost is forty-one dollars, plus HST.
In addition, the players will be given a Blue Jays cap, a Blue Jays T-shirt, a 16 page Blue Jays Instructional Manual, and a free lunch (PRIOR TO CLINIC ONLY).
Adding to the excitement of this year's clinic is that it is taking place on the Hall of Fame's Induction Day. Come watch the Induction Ceremony for Montreal Expos legend Rusty Staub, current GM of the Milwaukee Brewers Doug Melvin, 16yr big leaguer Rheal Cormier and the 2011 Baseball Canada Senior National Team including Head Coach Ernie Whitt starting at 11 a.m.
Check-in for the clinic will begin at 1pm at Rotary Field. Rotary Field (the base of Church Street South in St. Marys, and its GPS setting is 410 Church St. South, St. Marys).
To register for the clinic on-line, please click HERE.
Don't forget about the other amazing events induction weekend, including London Salutes Canadian Baseball breakfast and our 16th Annual Celebrity Golf Classic both on Friday, June 21.
For more information, or to register with the Hall's assistance, please contact:
CBHFM – 519-284-1838 or email baseball@baseballhalloffame.ca