Home » News
KIDS ON DECK 2012
Submitted by Scott on Tuesday, 10 July 2012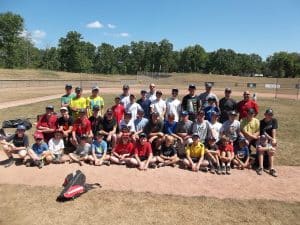 The Hall of Fame's 10th annual Kids on Deck summer baseball camp is well under way this week and what a great week it has been. Kids from Switzerland, Nova Scotia, Ottawa, Geralton, Michigan and several local places have enjoyed a great week of baseball.
CTV London was here on Wednesday along with Hall of Famer Jim Fanning.
Check out the link HERE.