2018 Induction Ceremony Saturday, June 16.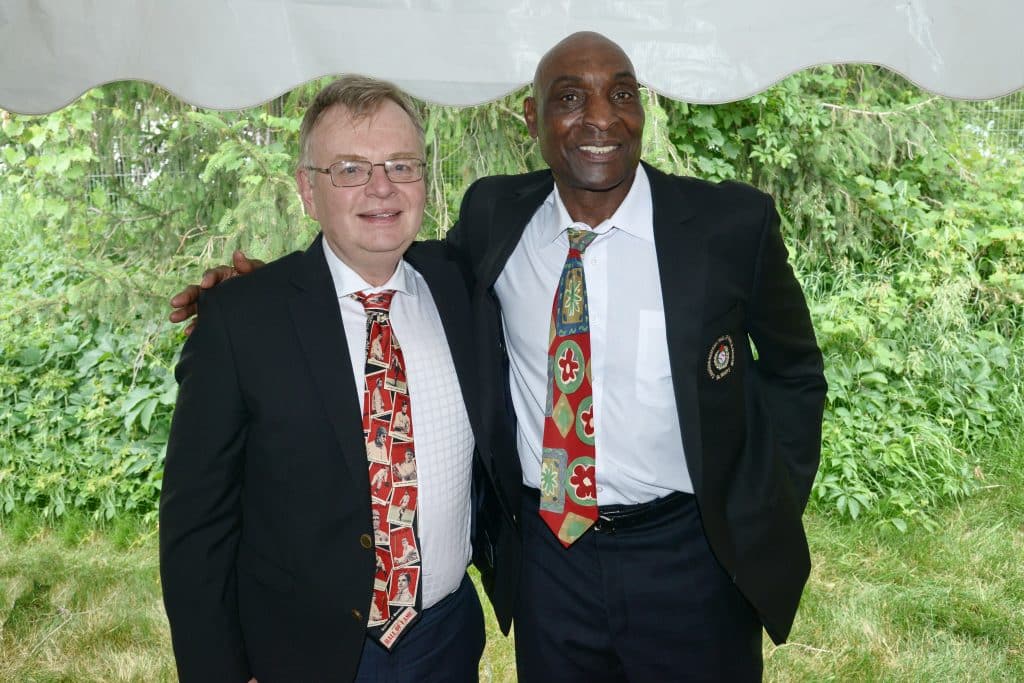 The 2018 inductees are Toronto Blue Jays outfielder Lloyd Moseby, Montreal Expos pitcher Pedro Martinez and top Canadian baseball historian Bill Humber
MAJOR SPONSORS
UPDATE ON PEDRO MARTINEZ ATTENDANCE FOR INDUCTION WEEKEND.
Watch Pedro Martinez statement here.
The Induction Ceremony under the ceremonial tent is free to attend and it's not a ticketed event, however there are many advantages during Induction weekend for members. Including entrance into the autograph session prior to non-members.
Purchase a 2018 Elite, Home Run or Grand Slam annual Membership and receive 2 or 4 reserved seats depending on your membership type (if requested by June 1) for the Ceremony.
Buy a 2018 Home Run or Grand Slam Annual Membership and you can dine with the 2018 Inductees.
*Museum is closed for construction and renovations so no museum tours.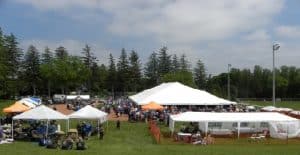 Schedule of events (subject to change):
10am-11:30am – Inductee press conference at St. Marys Town Hall at 175 Queen St. E.  (media only)
9am-8pm – ballgames on the site
1:00pm-3pm – Induction Ceremony for 2018 Inductees Pedro Martinez, Lloyd Moseby and Bill Humber at the Hall of Fame (386 Church St. S.)
3:30pm-5:00pm – autograph session with the 2018 inductees Lloyd Moseby and Bill Humber, plus Steve Rogers, Pat Gillick, Allan Simpson, Murray Cook, Ron Taylor, Paul Spoljaric, Billy Atkinson, Bill Lee, Larry Landreth, Howard Starkman, Duane Ward, Willie Upshaw, and other special guests.
Members bring your membership card.
Members $10 each to enter, non-members $20 each to enter the autograph session.
*Hall of Fame 2018 members enter first.
Autograph session is 90 minutes long. 

Autographs are limited to one item per person per Inductee/special guest.
Autographs will be signed on a first come first serve basis.
Hall of Fame staff reserve the right to cut the line at any time.
Autographs are not guaranteed.
NO posed photos
INDUCTION DAY GAMES
Cement Field – Ontario Nationals 16U DH 10am vs Ontario Blue Jays 16U and Ontario Nationals 18U DH 3pm vs Fieldhouse Pirates 18U
Rotary Field – Ontario Nationals 14U DH 10am vs Team Ontario 14U
King Field
St. Marys OBA Peewee 9am vs Mitchell
St. Marys OBA Peewee game 11am
St. Marys OBA Peewee 1pm vs Clinton
St. Marys OBA Mosquito 3pm vs Goderich
Directions to Hall of Fame (386 Church St. S.):
15 minutes west of Stratford: Go west from Stratford on hwy #7 Turn right at Perth Line #9 Just past Tim Hortons turn left onto Church St. S. Follow to "V" in the road and take the "V"
right.
30 minutes North of London: Go North on either Highbury or Hwy 4 from London Turn right on hwy #7 Turn left on Perth Rd 123 Turn right on Park St. Turn right on Church St. S. Follow to "V" in the road and take the "V" right.