Home » What's On » Celebrity Ball game
Celebrity Ball game
2015 CELEBRITY HOMERUN DERBY AND  BALL GAME ON THURSDAY, JUNE 11
2015 Celebrities to date include: 2015 Inductees Carlos Delgado, Matt Stairs, Corey Koskie, Felipe Alou and Bob Elliott, plus Hall of Famers Fergie Jenkins, Steve Rogers, Jim Fanning, and former Major League Baseball players Paul Spoljaric, Billy Atkinson, Derek Aucoin, John Upham, Dave Davidson, Bruce Hood (NHL), St. Marys Lincolns Coach Merlin Malinowski. Plus Team Canada Fastball and Team Canada Slo-pitch players.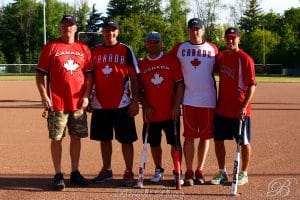 6:00pm to 7:00pm – Team Canada Fastball and Team Canada Slo-pitch homerun derby
Dale Levy is from St. Marys and won bronze with Team Canada in 2009 at the ISF World Men's Fastball Championships. Dale plays for the Hill United Cheifs and they are currently ranked 2nd in North American. WATCH DALE HERE.
Kyle Knetchel is an A Slo-pitch player, sponsored by Miken and plays for the Home Run Sports Brewins. His team has won back to back Northern Shootout Champions and Ontario Elimination Champions. A member of the 2014 Team Canada. WATCH KYLE HERE.
Todd Cadenhead – represents Canada at the Border Battle and hit for Team Canada in the Long Haul Bomber Tour for Mizuno at Rogers Centre in Toronto. He is also a member of 2014 Team Canada. Todd is a Canadian Champion, Canadian All Star, SPO A Provinicial Champion, Northern Shootout Champion, PIF Champion, Northern Shootout Homerun Derby Champion and Northern Shootout MVP. WATCH TODD HERE.
Jeff Gare a native of London, Ontario represents Team Canada at the Border Battle against Team USA and is a six time National Champion and a four time Canadian All-Star.  Plus a Provincial Champion, Eliminations Champion, PIF Champion, Canadian MVP and a PIF All-Star Selection. WATCH JEFF HERE.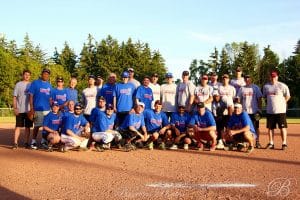 7:00pm to 8:00pm – Celebrity ball game
WIN TWO CHANCES TO PLAY BALL in the Celebrity Softball game on Thursday, June 11th at 7pm on Rotary Field at the Hall of Fame.
TICKETS ON SALE APRIL 2015!
Draw Date: Saturday, June 6 at 4pm at the Hall of Fame
Prizes:
1st-play with celebrity team of your choice
2nd-play with other celebrity team
3rd – Two 3rd row seats at the Induction Ceremony
4th – Two 3rd row seats at the Induction Ceremony
5th –autographed Inductee baseball
Info: 519-284-1838 or baseball@baseballhalloffame.ca
Tickets available: Hall of Fame office (140 Queen St) & Baseball Museum (386 Church St. S.), Dunny's & M&M Variety
Tickets: $10 each or 3 for $20  ONLY 200 TICKETS!
FREE TO WATCH