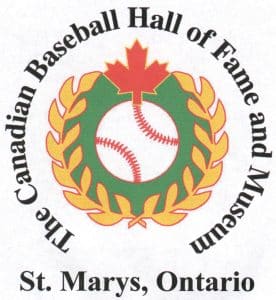 The Canadian Baseball Hall of Fame will be announcing its 2015 inductees on Wednesday, February 4 with a media release via email at 9:00 a.m. ET, followed by a media teleconference call at 1:00 p.m. ET.
Media only are invited and encouraged to participate and ask questions in the teleconference call. The inductees have confirmed their participation in the call.
The 2015 Induction Ceremony will be held on Saturday, June 13.
For further information, please contact:
Canadian Baseball Hall of Fame & Museum
P.O. Box 1838 (140 Queen St. E.)
St. Marys, ON, Canada, N4X 1C2
Tel: (519) 284-1838
Toll Free: 1-877-250-BALL
Fax: (519) 284-1234
Email: [email protected]