By Gregor Chisholm / MLB.com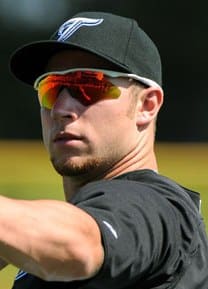 ST. PETERSBURG — Top prospect Brett Lawrie is set to make his highly anticipated Major League debut on Friday night in Baltimore.
The Blue Jays purchased Lawrie's contract from Triple-A Las Vegas following a 7-6 loss to Tampa Bay on Thursday afternoon.
Lawrie will immediately move into the starting lineup at third base with slugger Jose Bautista sliding back to right field.
Read more HERE.