Hall of Fame Year-end Annual Appeal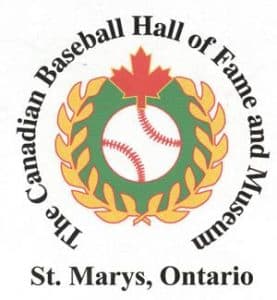 Believe it or not, before this year, it had been more than a century since the Red Sox faced the Dodgers in a World Series. It was 1916 and the Boston Red Sox, who were then owned by 2004 Canadian Baseball Hall of Fame inductee Joseph J. Lannin, battled the Brooklyn Dodgers (or Robins as they were often called). The Red Sox were anchored by a young left handed pitcher named Babe Ruth who pitched over 300 innings and had 23 complete games in 40 starts in the regular season. In the World Series all he did was pitch a 14 inning complete game win in game 2 at Braves Field helping the Sox defeat the Dodgers in 5 games.
In this years' fall classic we saw David Price make his mark as a dominant post season performer with two clutch wins and Steve Pearce, who was traded to Boston in late June from Toronto, win the MVP honors with three Home Runs in the final two games to help seal the Dodgers' fate. It was performances like those that fans will be talking about for years to come.
At the Canadian Baseball Hall of Fame & Museum, we strive to preserve the memories and stories that have made baseball just as magical here in our country. It is our hope that when people visit the Museum in St. Marys, walk among our four ballfields, and attend our annual Hall of Fame Induction ceremonies, it will incite attendees to reflect on their own memories of the game of baseball and the loved ones that have shared those special moments with them.
To accomplish this goal, we need continued support from our loyal members and partners. As we near our year-end, and make plans for the grand reopening of the Museum in 2019, please kindly consider making a donation. All participants will receive a tax receipt for the full amount of their donation. To make a donation please visit our website at http://baseballhalloffame.ca/support-us/donations . Below are a few suggestions:
Your gift of $50 provides an hour of time to research, document and preserve key Canadian baseball moments
Your gift of $100 contributes to an acquisition fund enabling us to collect unique artifacts
Your gift of $150 buys protective packaging for precious baseball artifacts
Your gift of $250 supports a school visit to the museum for children unable to afford admission fees
Your gift of $500 helps fuels our outreach program so that we can share Canadian baseball experiences with people across the country
Thank you for considering a gift to the Canadian Baseball Hall of Fame & Museum. With your support, we will continue to preserve and share memories that will inspire Canadians for generations to come.
______________________________________________________________________________
Contribution annuelle de fin d'année au Temple de la renommée
Croyez-le ou non, avant cette année, cela faisait plus d'un siècle que les Red Sox avaient affronté les Dodgers en Série mondiale. C'était en 1916 et les Red Sox de Boston, alors propriétés de Joseph L. Lannin, intronisé au Temple de la renommée du baseball canadien en 2004, affrontaient les Dodgers de Brooklyn (ou parfois appelés les Robins). Les Red Sox avaient dans leur rang un jeune lanceur gaucher du nom de Babe Ruth, qui avait lancé plus de 300 manches cette saison là, tout en complétant 23 de ses 40 départs en saison régulière. Au cours de cette Série mondiale, il a lancé un match complet de 14 manches, une victoire, dans le deuxième match de la série au Braves Field. Les Sox avaient eu le dessus sur les Dodgers en cinq parties.
Au cours de la plus récente classique automnale, nous avons vu David Price confirmer sa place parmi les lanceurs des grandes occasions et Steve Pearce, acquis des Blue Jays à la fin du mois de juin, être nommé le joueur le plus utile avec trois longues balles au cours des deux derniers matchs, clouant le bec aux Dodgers. Les amateurs parleront de cette série et de ces performances individuelles pendant des années.
Au Temple de la renommée et musée du baseball canadien, nous travaillons à se rappeler les histoires qui font du baseball un sport magique ici dans notre pays. Lorsque les gens visitent le musée à St-Marys, se promènent autour des quatre terrains de baseball ou assistent aux cérémonies d'intronisation du Temple, nous souhaitons qu'ils se rappellent eux-mêmes les bons moments vécus grâce au baseball avec les gens qu'ils apprécient le plus.
Afin d'atteindre cet objectif, nous avons besoin d'un soutien continue de nos membres les plus loyaux et de nos partenaires. Avec la fin d'année qui arrive à grands pas et la grande réouverture du musée en 2019, n'oubliez pas de faire un don. Tous les donateurs recevront un reçu pour fin d'impôt correspondant à 100 % du don. Pour ce faire, visitez notre site à l'adresse http://baseballhalloffame.ca/support-us/donations. Voici quelques suggestions :
Votre don de 50 $ permet une heure pour rechercher, documenter et conserver les moments clés du baseball canadien
Votre don de 100 $ nous permet d'acquérir un fonds de collection d'artefacts uniques
Votre don de 150 $ va directement à l'achat de protecteur afin de conserver des éléments précieux
Votre don de 250 $ permet d'inviter des jeunes d'âge scolaire qui n'ont pas les moyens de payer leurs droits d'entrée
Votre don de 500 $ aide directement à faire connaitre notre programme afin de partager à l'ensemble du pays les moments du baseball canadien
Merci d'avance pour votre don au Temple de la renommée et musée du baseball canadien. Avec votre contribution, nous continuerons de préserver et partager les souvenirs qui inspireront les Canadiens pour les générations à venir.