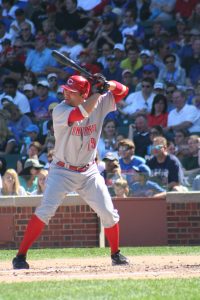 Joey Votto (Toronto, ON) was the only Canadian to play in the 2010 All-Star game. Justin Morneau (New Westminister, B.C.)  was voted the starting first basemen but is injured and couldn't play.
Joey came in and DH'd for two at-bats going 0-2 and swinging at the first pitch both times.
Click the link HERE to see his interview on Sportsnet.