Celebrity Softball game on Thursday, June 21st at 7pm on Rotary Field at the Hall of Fame.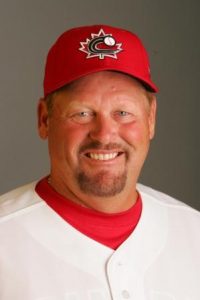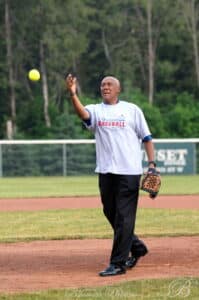 In 2009 Larry Walker took one deep over the right field fence and just last year Tony Fernandez slashed a double and scored on the next base hit. Imagine rounding the bases with Larry Walker or driving in Tony Fernandez with a single! Purchase a ticket for this once-in-a-lifetime opportunity.
Draw Date: Saturday, June 16 at 4pm at the Hall of Fame
Prizes:
1st- play with celebrity team of your choice
2nd- play with other celebrity team
3rd – Two 2nd row seats at the Induction Ceremony
4th – Two 2nd row seats at the Induction Ceremony
5th – autographed Rusty Staub baseball
Info or tickets: 519-284-1838 or baseball@baseballhalloffame.ca
Tickets also available: Hall of Fame office (140 Queen St) & Baseball Museum (386 Church St. S.), Hall of Fame Board Members, Dunny's Source for Sports & M&M Variety in St. Marys.
Tickets: $10 each or 3 for $20 ONLY 200 TICKETS!
Celebrities include 2012 Inductees Ernie Whitt, Rheal Cormier, Doug Melvin, and Team Canada Coaches Greg Hamilton (voted #1 Baseball person in Canada), Dave Blatz, Tim Leiper, Keith Sanford and Team Canada player Mike Johnson (former Montreal Expo), plus Hall of Famers Fergie Jenkins, Steve Rogers, Jim Fanning, and Adam Stern (MLB), Billy Atkinson (MLB), Derek Aucoin (MLB), John Upham (MLB), Bruce Hood (NHL), Linda Tosetti (Babe Ruth's Granddaughter), and Miss Canada International.