Hall Chair Jeremy Diamond discusses the 2021 Hall of Fame class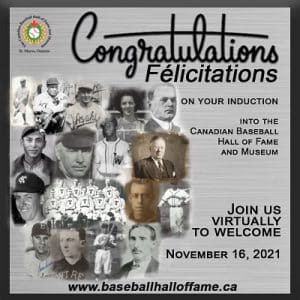 Jeremy was on "Lets Talk Sports" on CIOE 97.5 FM in New Brunswick with Cecil Wright to discuss the 2021 induction class, plus Canadians in the big leagues and the Toronto Blue Jays.
Listen to both the segments.
Segment 1
Segment 2
Don't forget to register to watch the 2021 induction ceremony on November 16th at 7pm ET. Register HERE.