By AJ Cassavell / MLB.com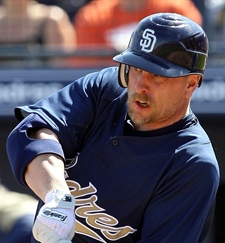 SAN DIEGO — Matt Stairs has rejoined his former team as its new hitting coach, the Padres announced Monday. Stairs spent one season serving in the same role in Philadelphia.
"Matt possesses a true understanding of and passion for hitting," said executive vice president and general manager A.J. Preller. "Throughout his playing career, he was a student of the game. In this process, we looked for teachers who could make an immediate impact with our players, and Matt brings invaluable knowledge and experience both as a coach and as a 19-year Major League veteran.
Read more HERE.