Membership Drive 2022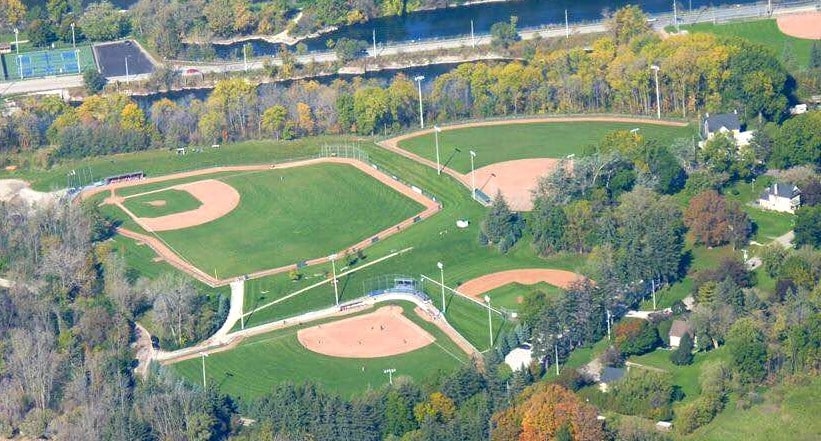 It's a great time to be both a fan of baseball and a member of the Canadian Baseball Hall of Fame and Museum as a full season of baseball is taking place with the exciting playoffs just around the corner. Thank you for your membership and your support.
Once again in 2021 we made the difficult decision to postpone our annual Induction Ceremony in June and the Museum and ballfields weren't open due to the pandemic until July. However, once we opened our museum doors and the ballfields the visitors have returned and it is once again great to hear the laughter and joy from kids enjoying the great game of baseball emanating from the ballfields. We look forward to welcoming many more back in 2022 to celebrate this great game. In the meantime, we will keep busy digitizing our extensive collections and planning for new initiatives both at the Museum and across the country.
Additionally, we are excited about the strong candidate list for the 2021 Tip O'Neill Award with many Canadians, including Jordan Romano, Vladimir Guerrero Jr, Cal Quantrill, Joey Votto and Tyler O'Neill plus others enjoying very successful seasons.
The 2022 induction weekend will be held June 16-18 at the Hall of Fame with the Welcome night event June 16, the celebrity golf classic and banquet June 17 and the 2022 induction ceremony on Saturday, June 18.
The purpose of the Canadian Baseball Hall of Fame has never been more evident than it is now as we remember the contributions to the growth and development of baseball. The legacy will remain in our Museum forever, thanks to our many supporters like you.
We truly appreciate your support and trust that we can count on your continued support in 2022, which promises to be an exciting year as we continue to operate our new museum and establish new programming events.
Please print and complete the MEMBERSHIP FORM and return it to us at your earliest convenience or COMPLETE ONLINE HERE. All levels of membership receive a partial income tax receipt among the many other benefits as outlined on the form.
Please contact us if you wish further information and thank you in advance for your 2022 membership.